Guide
The Basics
Start to Save your Fav's!
How to save a Fav in 3 simple steps
1. Find an interesting website or article.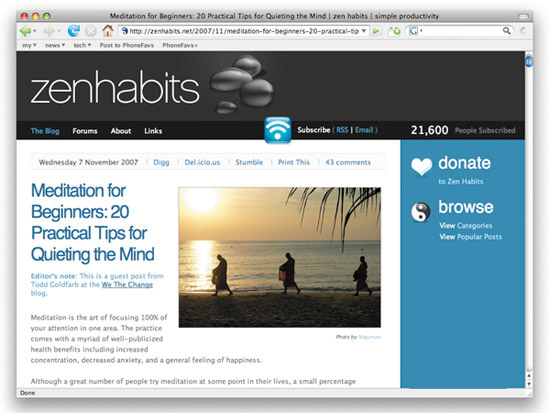 2. Click your 'Add Fav' Browser bookmarklet button.
Make sure you setup the buttons for the best PhoneFavs experience.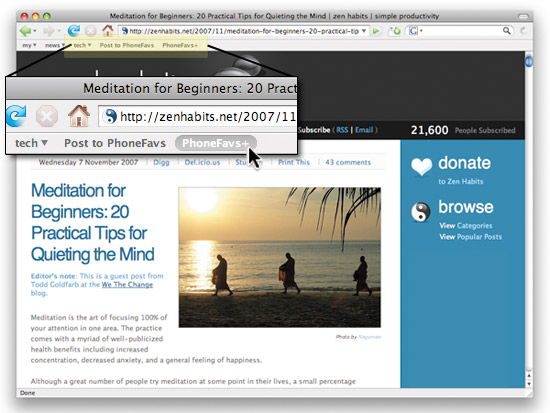 3. Save the Fav in the pop-up form.
Fill in details such as a title, description and related tags.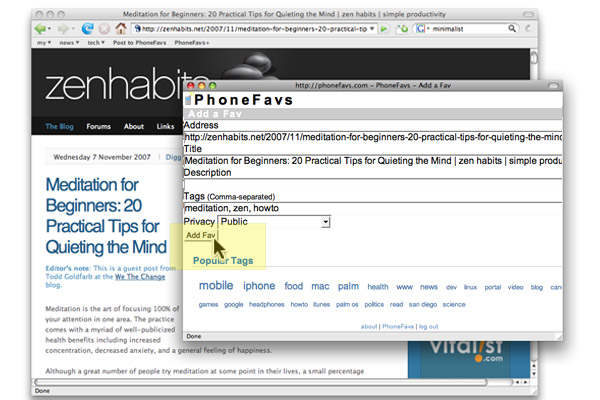 Thats it! Now enjoy the results.
Your list of Favs is instantly updated and is now accessible on any device anywhere!